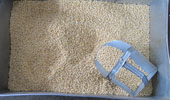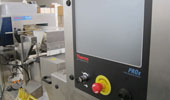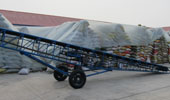 Dalian Qiyue Trading Company is located in the beautiful costal city of Dalian, in northern China. Our company is mainly engaged in the import and export trade of agricultural products including pine nut kernels, in-shell and shelled shine skin pumpkin seeds, in-shell and shelled snow white pumpkin seeds, sunflower seeds and more!

At Dalian Qiyue, we employ an excellent management and sales team with more than 10 years of experience and personal connections in the industry. We have very close connections with pine nut and pumpkin seed factories located in the main production areas of Jilin and Heilongjiang provinces, which allows us to provide our customers with the best, fair prices in the market.

Our factories are fully equipped with the latest testing and x-ray machines from America and Japan to ensure our products are of the highest quality, our factories are also ISO90001, HACCP, Kosher, and IMO/NOP/EU organic certified. The factory management team maintains clean and healthy facilities to ensure the safety and quality of all its products.

We understand how important it is to be trustworthy and honest when doing business and hold ourselves to these standards. These standards have led us to great success in the American and Canadian markets. At Dalian Qiyue Trading Company, we strive to provide all of our customers with the best service and the highest quality products. We at Dalian Qiyue look forward to working with you.